Enabling the Growth of Clinical Research in the Philippines
We are clinical research professionals committed to promote the high standards
The Philippine Clinical Research Professionals, Inc. (PCRP) is an association composed of Filipino clinical research professionals from the academe, pharmaceutical companies, contract research organizations (CRO) and other groups involved in clinical research. For almost 20 years, we continuously find means to further increase our knowledge in clinical research; to increase awareness through pro-active dialogues with stakeholders such as regulatory authorities, ethics committees, investigators, and institutions; and to share best practices among the members.
Who is qualified to be a member?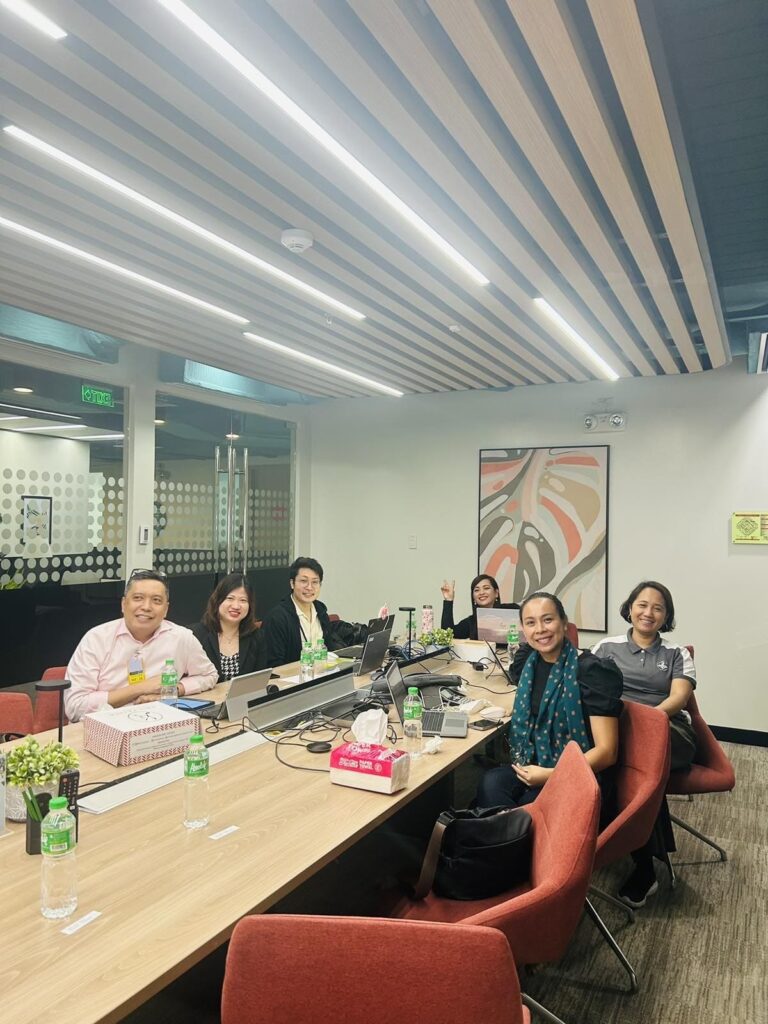 Events
PCRP MidYear Virtual General Assembly, 16May2023
Events
Slide Deck Compilation for the PCRP 17Feb2023 General Assembly The Story of our PCRP Journey Click here to view full article PCRP GA Feb 2023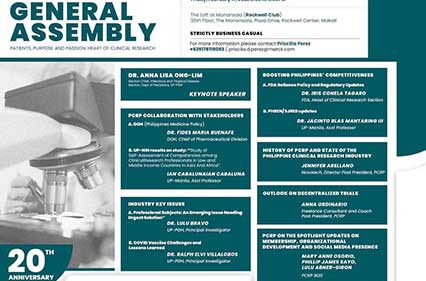 Events
General Assembly 20th Anniversary
IMPORTANT NOTICE!!!!
Due to numerous spam emails being received at the "contact us" section, we temporarily disabled the system until further notice.
If you have GCP related concerns please email lulu.abnergiron@docsglobal.com.
For other concerns, you may email us at PhilClinResProf@gmail.com and we will get back to you. Thank you very much!