FDA Certificate for Medical Device Listing FAQs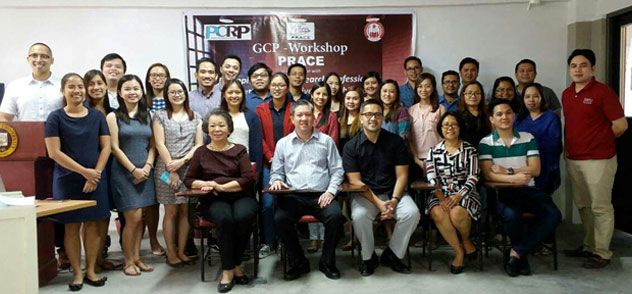 GCP training held for PRACE
Dr. Errol Casiano / 28 Feb 2018
A Good Clinical Practice (GCP) training workshop was conducted on 26th February 2018 for the Pediatric Residents Association of Cebu (PRACE) at Southwestern University PHINMA in Cebu City.
Dr. Errol Casiano, Vice President of PCRP, provided an overview of the drug development process and GCP and presented the topics informed consent, safety reporting, and sponsor responsibilities. Dr. Maaliddin Biruar, Chair of the Policy Making Committee of PCRP, discussed essential documents, audits and inspection, monitoring, and investigational product accountability. Investigator responsibilities and institutional review board responsibilities were presented by pediatric consultants Dr. Vivina Chiu and Dr. Barbra Cavan, respectively.
The training workshop was attended by about 60 physician members of PRACE.
---
What's New in Philippines FDA Regulations
---
PCRP-Position-Paper-to-BOQ_22-Feb-2010

dm-2018-0413-interim-guidelines-on-biospecimen-transport_BOQ

By submitting this form, you agree to be contacted by PCRP through the contact details you have provided